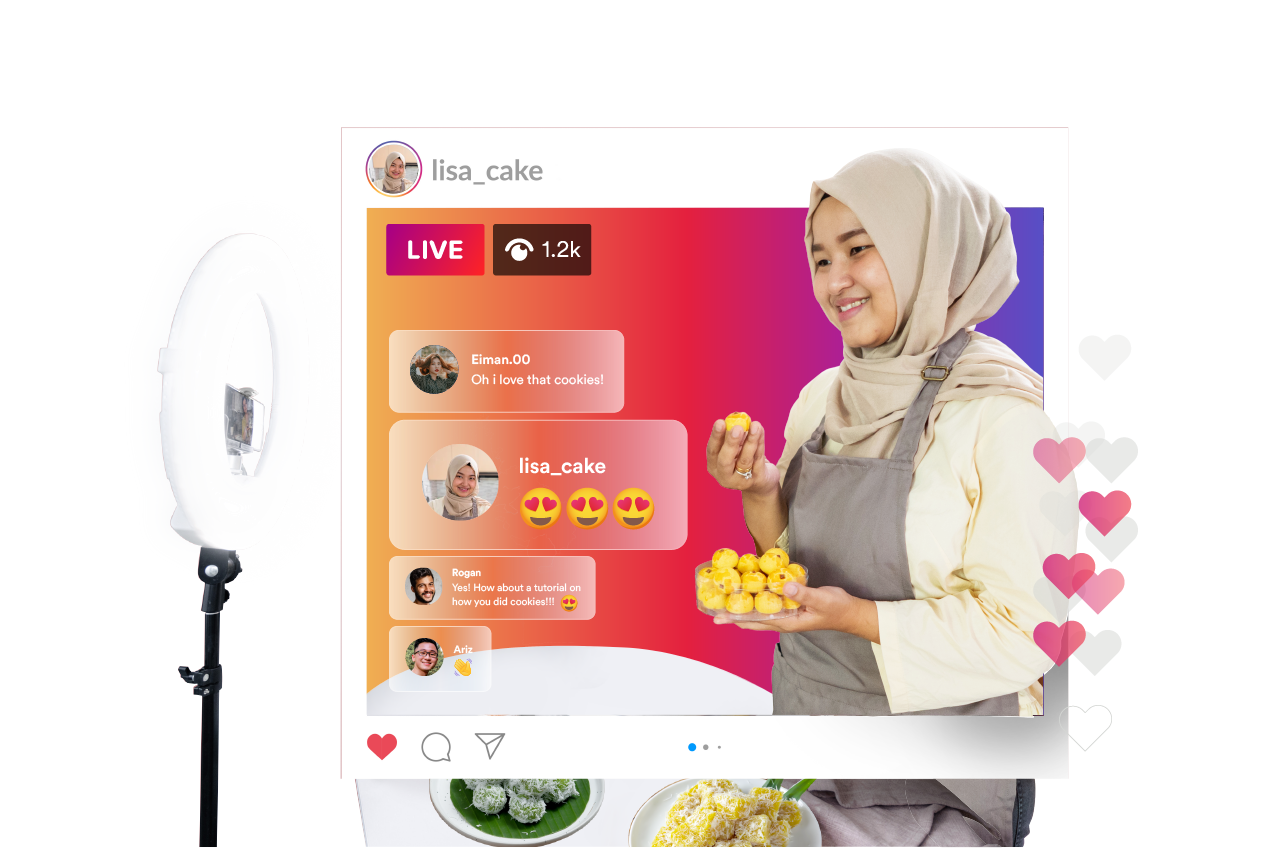 Boost sales with

Live Shopping on Instagram
Convert your Instagram traffic into customers
Five Proven Tips to Leverage Instagram Live for Business
1.

Product unboxing

2.

Live stream an event

3.

Product tutorial, workshop

4.

Q&A session

5.

Interview
How Customers Buy From You on Instagram Live
1.

Customer watches live stream

2.

Buy directly through the app

3.

Get notified of orders at any time
EasyStore Must-Have Features for your Instagram Live Selling
Before you go live
Before you go live
Comment to order
EasyStore Instagram Live will recognise any comments and add them to the shopping cart with the custom keyword +1 for checkout.
Chat automation
You can set up several filters to follow up automatically with viewers who have commented on and added your products to their basket.
During your live stream
During your live stream
Seamless payment process
We record all the order details, item sold, and the amount of payment received while you're reaching the audience in real-time.
Real-time stock updates
Once the inventory is sold out, we will directly notify your viewers by leaving the comments to prevent you from overselling.
After your live stream
After your live stream
Unified order management
Manage and process Instagram Live orders or orders from other sales channels all from within EasyStore without the need to switch between tabs for seamless performance tracking.
Generate sales report
All the sales records and live stream video will be saved in EasyStore. Track and review the performance anytime.
How to sell on Instagram Live
1.

Connect with your Instagram account

2.

Choose the products or the collection you want to feature

3.

Tap the broadcast button and ready to go live!
Prepare Your Business To Connect With Instagram Live on Easystore Now!