Run your business with mobile app
The EasyStore app lets you manage orders, products, and customers on-the-go.
Get Started Free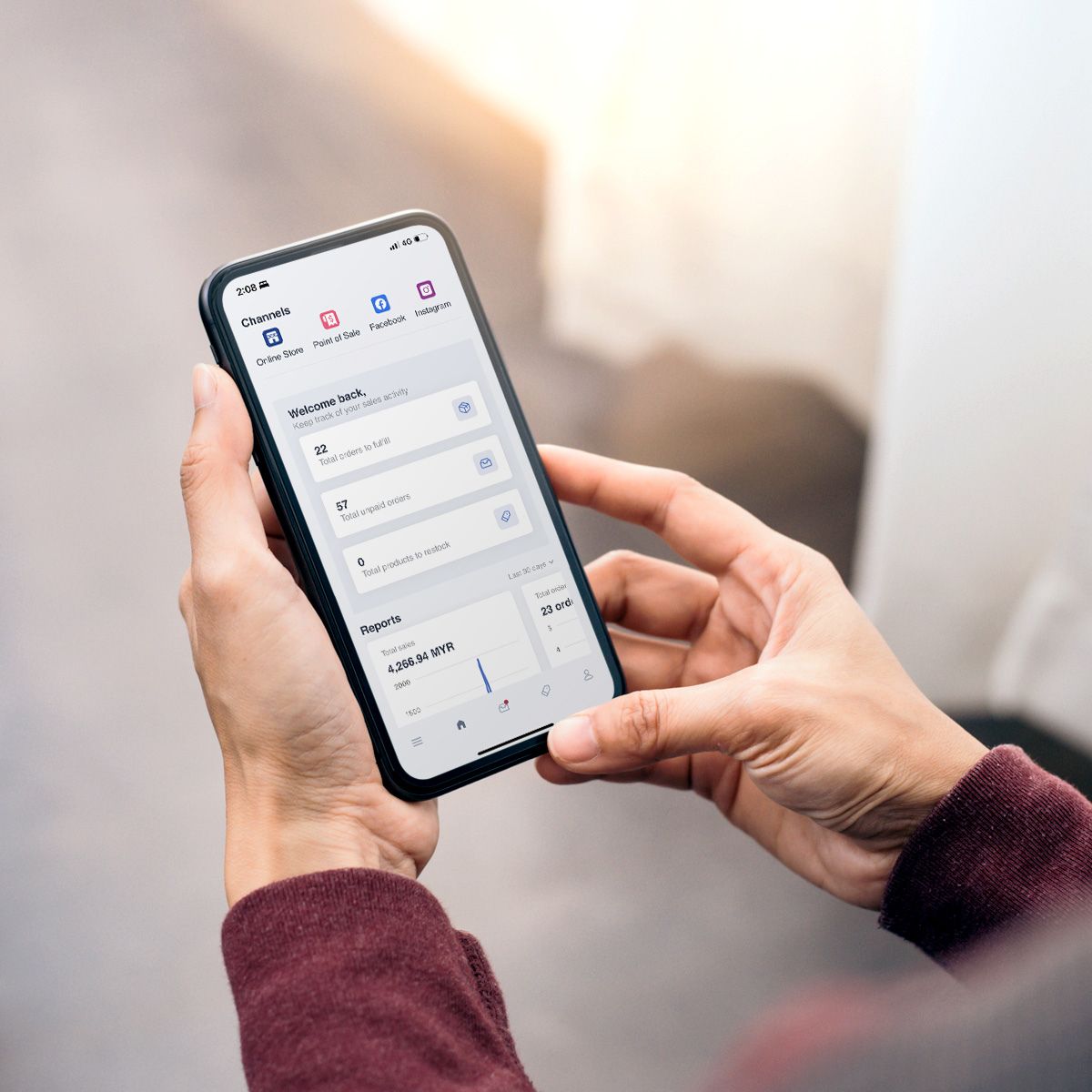 Run your business
wherever you are
Push notifications

Never miss an order with our real-time notifications. You will receive a mobile notification when there's a new order from any sales channel.

Manage your orders

View all sales channels' orders within your order listing page. Quickly sort out your orders by channels, payment, or fulfilment records.

Process your orders

Make it easy to identify and pack your orders correctly with our packing slip. It is a downloadable slip that contains your product's name, price, and Barcode.

Ready to ship

Fulfill your orders with our available logistic services. Your customers will get notified once their orders are processed.
Stay connected
with your customers
List your customers

Filter your customers based on birth month, zodiac, and sales channels. You can also identify your loyal customers and even customers who likely to place order.

Profile & insights

You can access your customers' basic information, purchase history and lifetime spending with your business.

Contact customer

Instantly reach your customers with the recorded information via communication channels such as WhatsApp, text messaging, email, and phone call.

Add new customer

Let your business welcome new customers. You can add and save their information in just a few taps.
Products and inventory
management
Products listing

Make the process of finding your products quick and simple with filter options like product visibility and product collections.

Add new product

Add, edit and publish new products right away in your mobile device. You can edit your product's name, image, price and other details.

Update product details

Any changes made to the details of the product in your mobile app will be updated across all of your sales channels.

Inventory control

To prevent you from overselling and underselling situations, you can control the inventory level across all channels.
Start selling with EasyStore
Sell and manage your business all in one place
Brands that love EasyStore