3 in 4 shoppers purchase from
crossborder brands
Take this chance to gain widespread exposure and reach millions of customers globally!
Unlimited Market Expansion

Selling beyond borders opens doors to diverse customer bases, driving growth and profitability.

Earn in Strong Global Currencies

Take advantage of favorable exchange rates to maximize your revenue potential.

Secure Financial Stability

Diversify income sources to safeguard your business against economic uncertainties.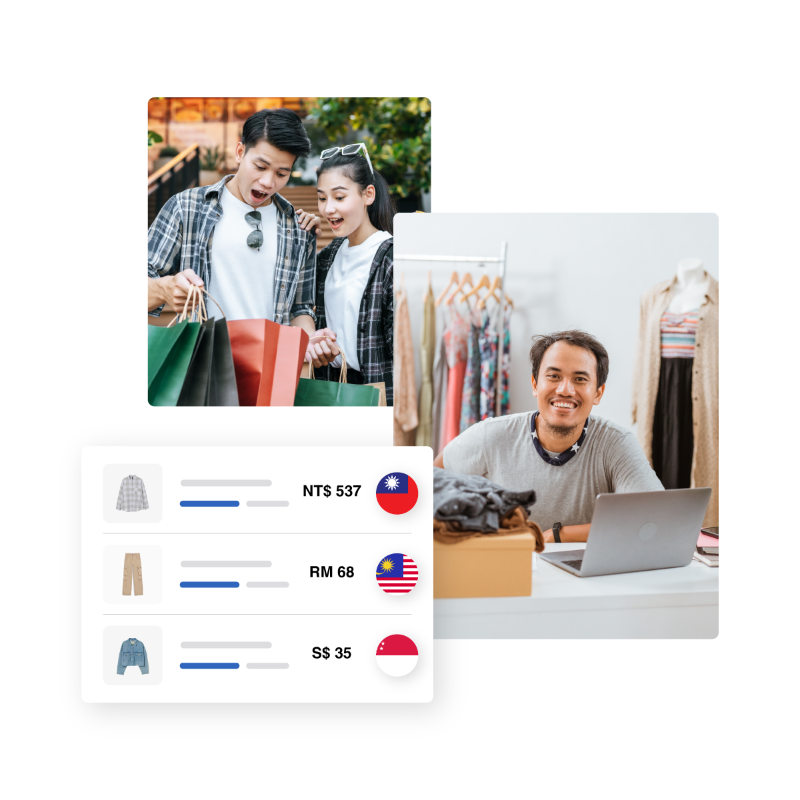 What you need to consider when expanding globally
Localised Customer Shopping Experience

Tailored shopping experiences reflecting local preferences and cultural norms.

Secure Global Payment Solutions

Providing safe and convenient payment options for customers worldwide.

Efficient International Doorstep Delivery

Streamlined global shipping for timely and reliable deliveries.

Legal and Regulatory Compliance

Ensuring adherence to diverse international laws and regulations.
The complete solution to achieve global success
Single Unified Back Office

Add and manage your products to sell in multiple countries from a Single Unified Back Office.

Multi-currency Pricing

Display prices in multi-currency so that customers can browse and purchase in their local currencies.

Customisable Tax Profiles

Easily set up tax rates for the countries you sell to and ship, ensuring compliance and seamless international transactions.

International Payment

Seamlessly integrate with payment gateways enabling you to accept payments in various currencies.

International Shipping

Integrate with international shipping providers for reliable worldwide doorstep delivery.

Global Membership Program

Build a thriving global community with our unified loyalty program, uniting your customers across borders!
"One of our favourite features, which we like, is the ease of use and how easy it was to get started.

Just choose a template, fill in particulars and you can get everything up and running quite quickly!

EasyStore's plans allow users to start small and scale up eventually when you require more premium features."


Rebult Keyboards
Jimmy Tee — Co-founder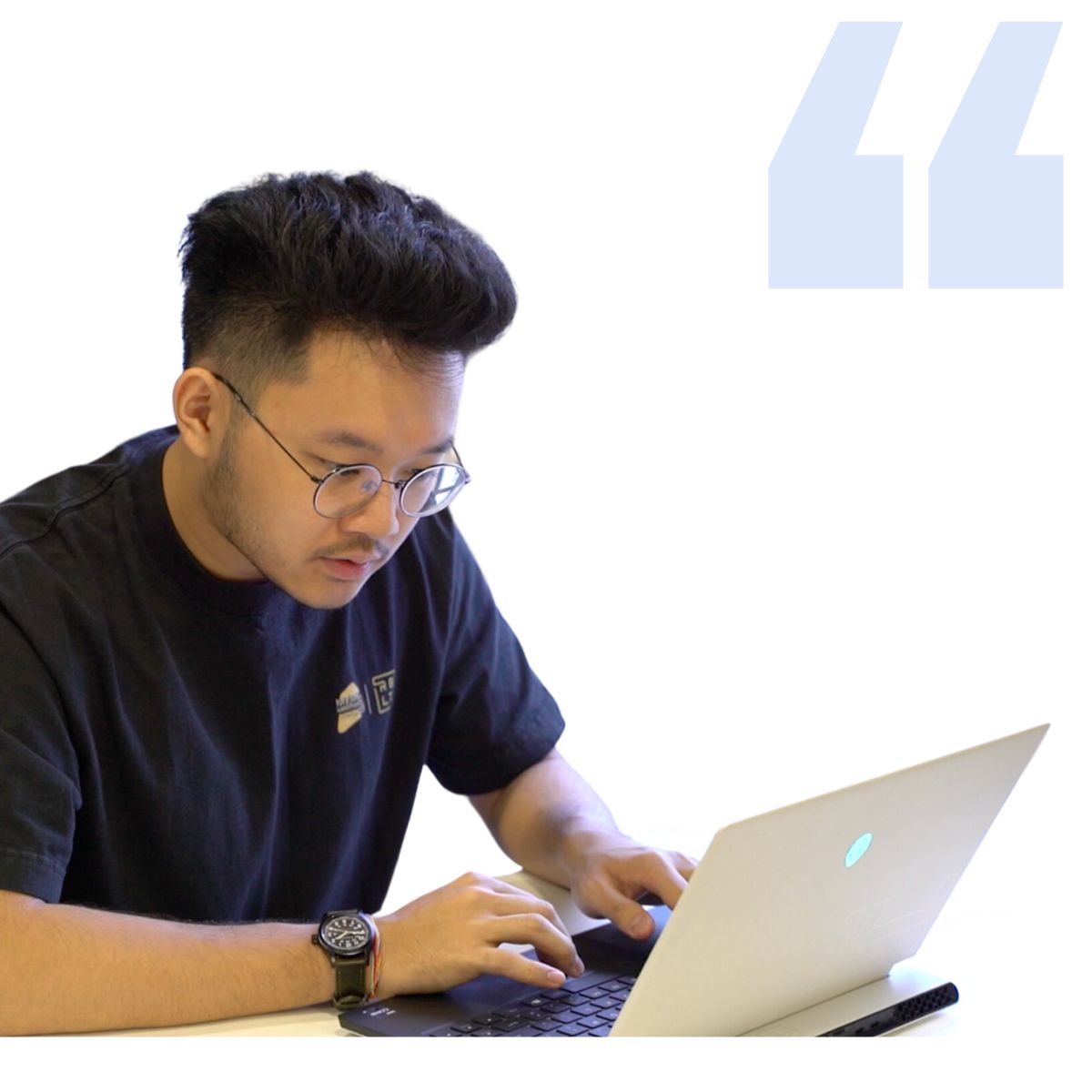 2x Average Basket Size
4x Annual Revenue Growth
51% Repeat Purchase Rate
128% Customer Base Growth
One Catalogue, Seven Sales Channels

Rebult Keyboards syncs products across all activated sales channels, including Shopee and social media channels with EasyStore's Single Unified Back Office.

Unified Loyalty Program

Rebult Keyboards' customer-centric reward system fosters loyalty and drives repeat sales worldwide, ensuring customer satisfaction and long-term success.

Multi-Currency Payment Methods

Rebult Keyboards' online store seamlessly connects with international payment gateways, enabling transactions in major global currencies like USD, EUR, AUD, and more!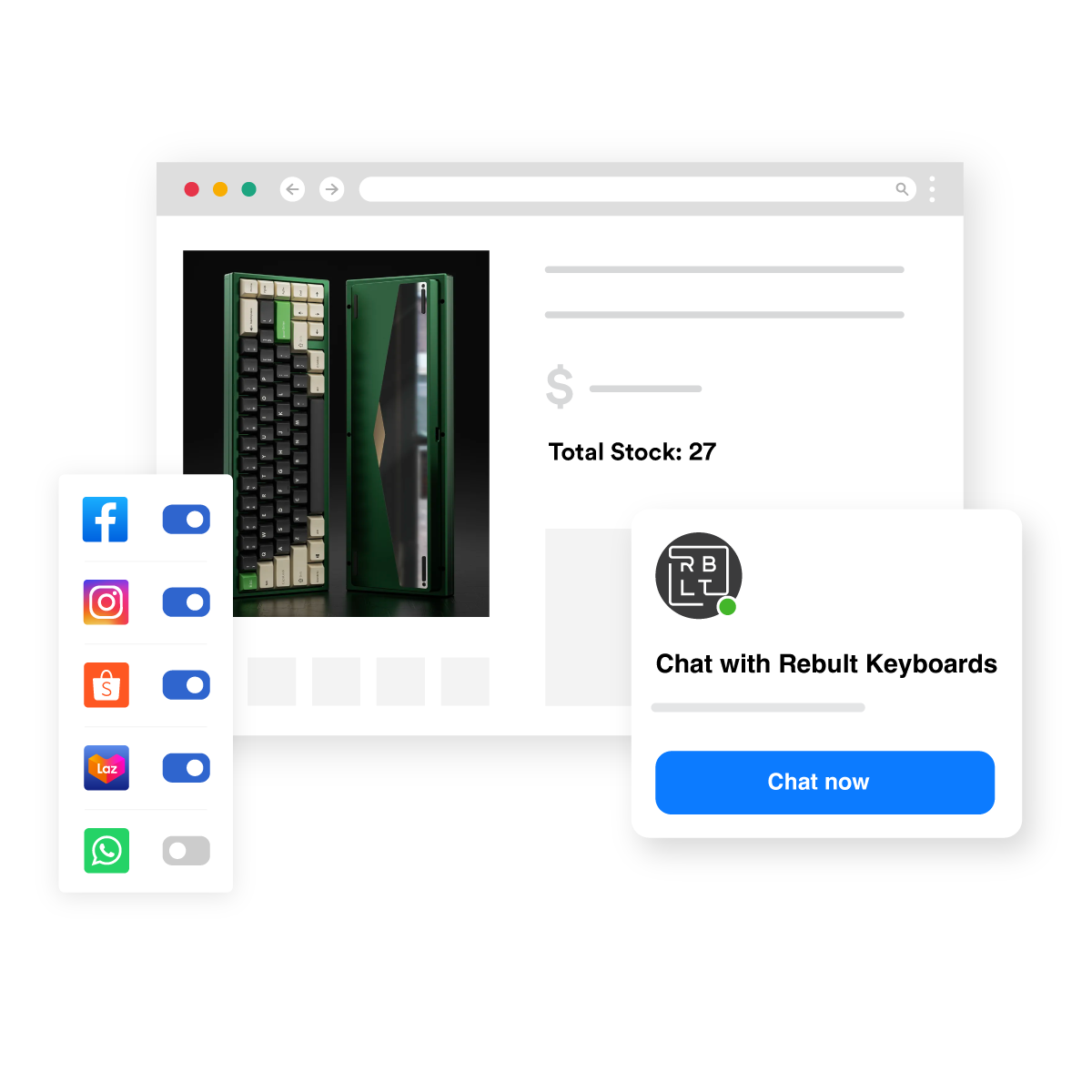 Sell to Taiwan with Malaysia Select
Scale your business with cross-border success, reaching millions of Taiwanese customers through Malaysia Select.
Register now
Application closes 31/8/2023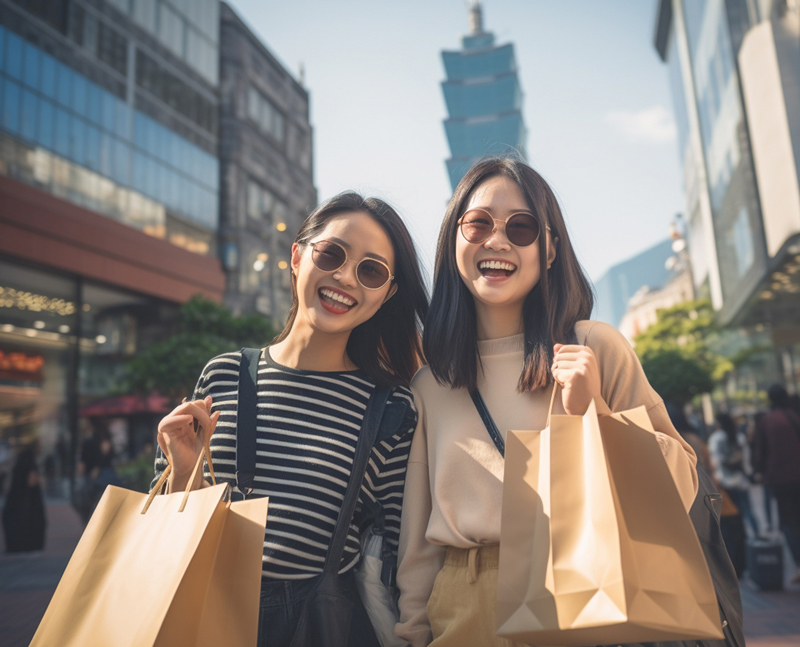 Frequently Asked Questions
How can I start my online store for free?

Sign up with EasyStore and get your online store up and running with over 40 easy-to-use templates with zero cost (no credit card required). Step-by-step guide is provided or you are always welcome to attend our workshop (weekly).

Does EasyStore provide migration service from another platform?

Yes, we do provide free migration service from another platform. You are welcome to chat with us at any time.

How do I get my website found on Google?

EasyStore makes it simple to edit the meta title and description your content that is responsible to increase Google ranking and to get found easily online.

How does the customer buying process works?

Get your product catalogue up and let customers to browse their whatever they one and add them into shopping cart for checkout. Customer checkout is also simplified and supported with widest range of payment integration and shipping solution, which offer the flexibility to collect any payment and ship to everywhere.
Our solutions beyond crossborder
Ecommerce and Retail Management

Manage marketplaces, online stores, and retail businesses effortlessly in one unified platform, streamlining inventory, orders, sales, and customer management.

Pop-Up Store Ready Solution

Sell anywhere, anytime with EasyStore mPOS system. Whether it's at pop-up stores, markets, or retail outlets, use your phones, tablets, or terminals to conduct transactions.

Unified Membership Program

Reward your valued customers with membership-based perks such as points, gifts, discounts, and vouchers, fostering long-term relationships to generate more repeat purchases.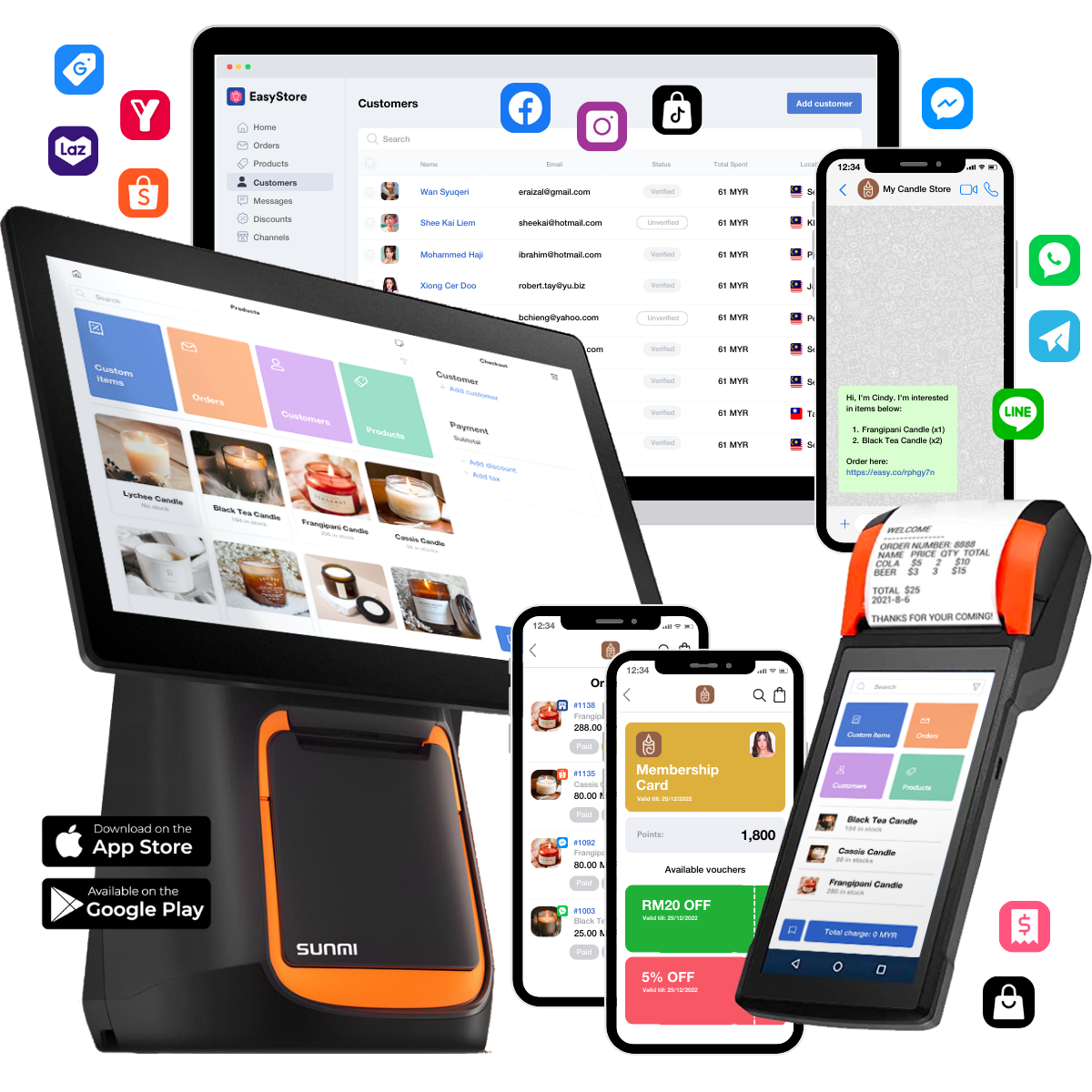 Brands that love EasyStore
Why businesses use EasyStore
The feature of EasyStore platform is adapt to local business environment and up to date, easy to use as the name suggest!

Lily's Homemade

Vicky & Sam — Founders

Previously we spent so much time and manpower doing stock count and inventory for every outlets. Now, we remove all the manual work and only allocate one person to manage the inventory, orders and product, because everything can be done in EasyStore.

Bayu Somerset

Mohamad Emir — Managing Director
Start selling with EasyStore
Sell and manage your business all in one place